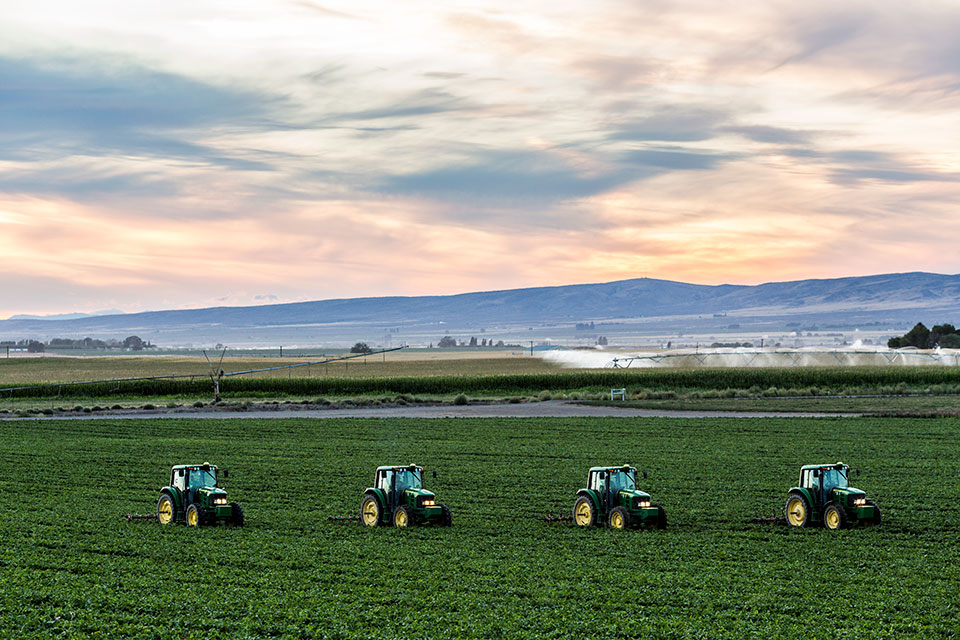 Unique Natural Farming Processes
Nutrilite is the only global vitamin and dietary supplement brand to grow, harvest and process plants on our own certified organic farms.* All our farms—over 2590 hectares (6400 acres) in California, Washington State, Mexico and Brazil—replenish the soil and avoid synthetic pesticides, herbicides and fertilisers. They are also global good neighbours dedicated to giving back to the community.
*Source: Euromonitor International Limited. Based on a 2016 review of global Vitamin and Dietary supplement manufacturers, their ownership of the entire production process, from farm to manufacturing, in addition to organic certification of products.
Discover Our Organic Farms
---
NUTRILITE ORGANIC FARMING PRACTICES
---
1. ENHANCING

2. PLOUGHING

3. COVERING

4. GROWING

5. PROTECTING

6. HARVESTING

7. CLEARING

8. FALLOW
1. ENHANCING SOIL WITH NITROGEN

Leguminous cover crops are planted to fix soil with the nitrogen required for plant growth.

2. PLOUGHING SOIL WITH EARTHWORMS

Organic nutrients are added into the soil. When earthworms burrow through the soil, plant roots can grow more extensively.

3. COVERING WITH PLASTIC SHEETS

The leguminous plants are covered with plastic sheets. Once they wither under the sunlight, they are used as compost.

4. GROWING THE RAW INGREDIENT PLANTS

Once the nutrient-rich soil is ready, raw ingredient plants are grown. Underground water is used for irrigation.

5. PROTECTING CROPS NATURALLY

The larvae of ladybugs and mayflies, as well as eagles and owls help protect the crops from insects, birds, and other pests.

6. HARVESTING AT PEAK STAGE

The crops are harvested at their peak of potency. Only parts with the most nutritional value are collected.

7. CLEARING FIELDS USING SHEEP

Flocks of sheep are herded to graze the fields of stubble after the crops have been harvested.

8. ALLOWING FOR FALLOW TIME

After 3-4 years of planting and harvesting, the field is left for a period of time to allow the soil to replenish its fertility naturally.