Nutrilite Double X is a high-potency multimineral, multivitamin with exceptional pure plant concentrates.
Double X gives you energy so you can do more in a day.
Double X strengthens your body's natural defences against germs and other invisible attacks.
Double X keeps you healthy for longer so you can get more out of every stage of your life.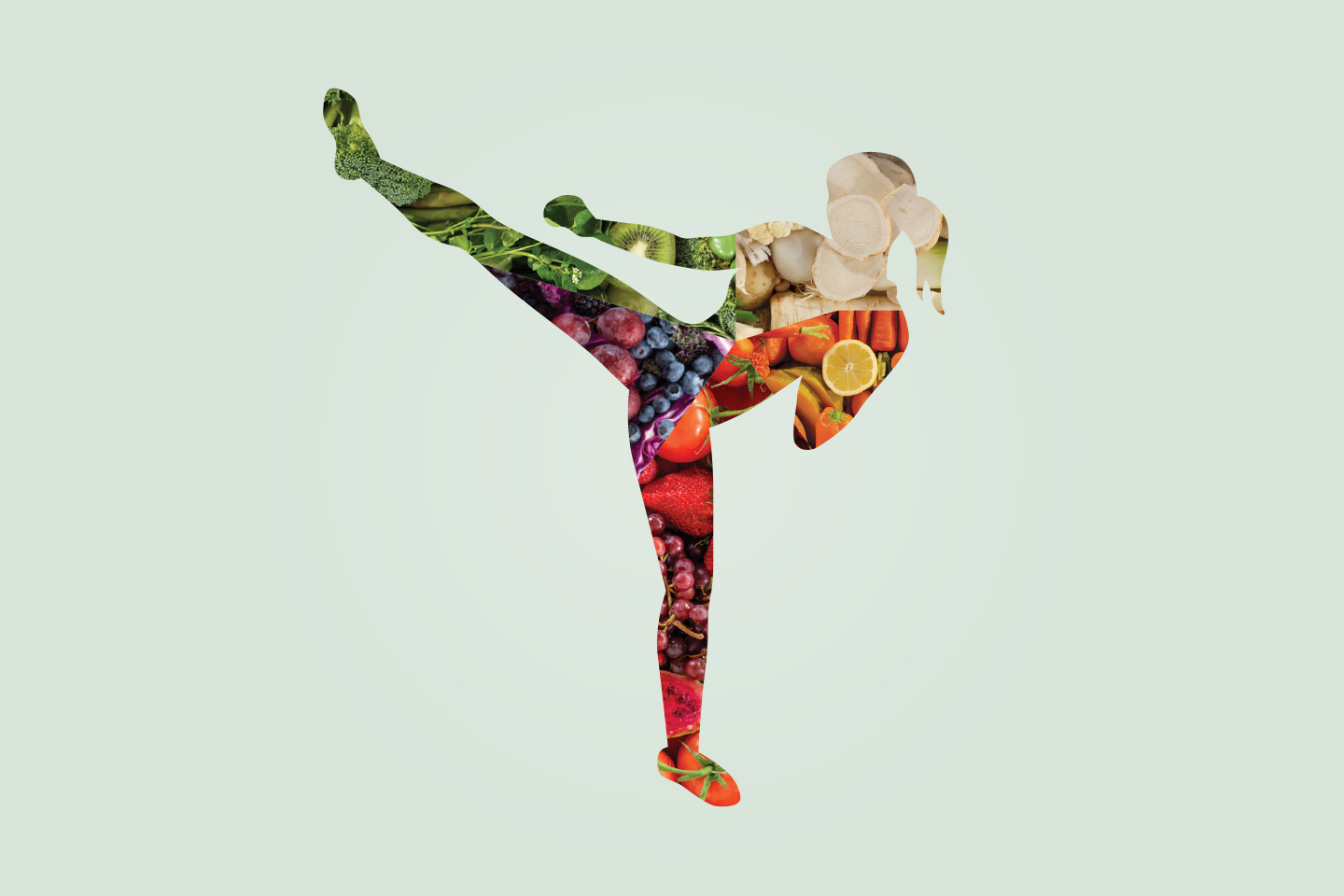 Since the very beginning, Double X has been a Nutrilite flagship product – the foundation of Nutrilite. And at the core of Double X itself is the power of phytonutrients, extracted from fruits and vegetables of all colours, grown on our very own certified organic farms.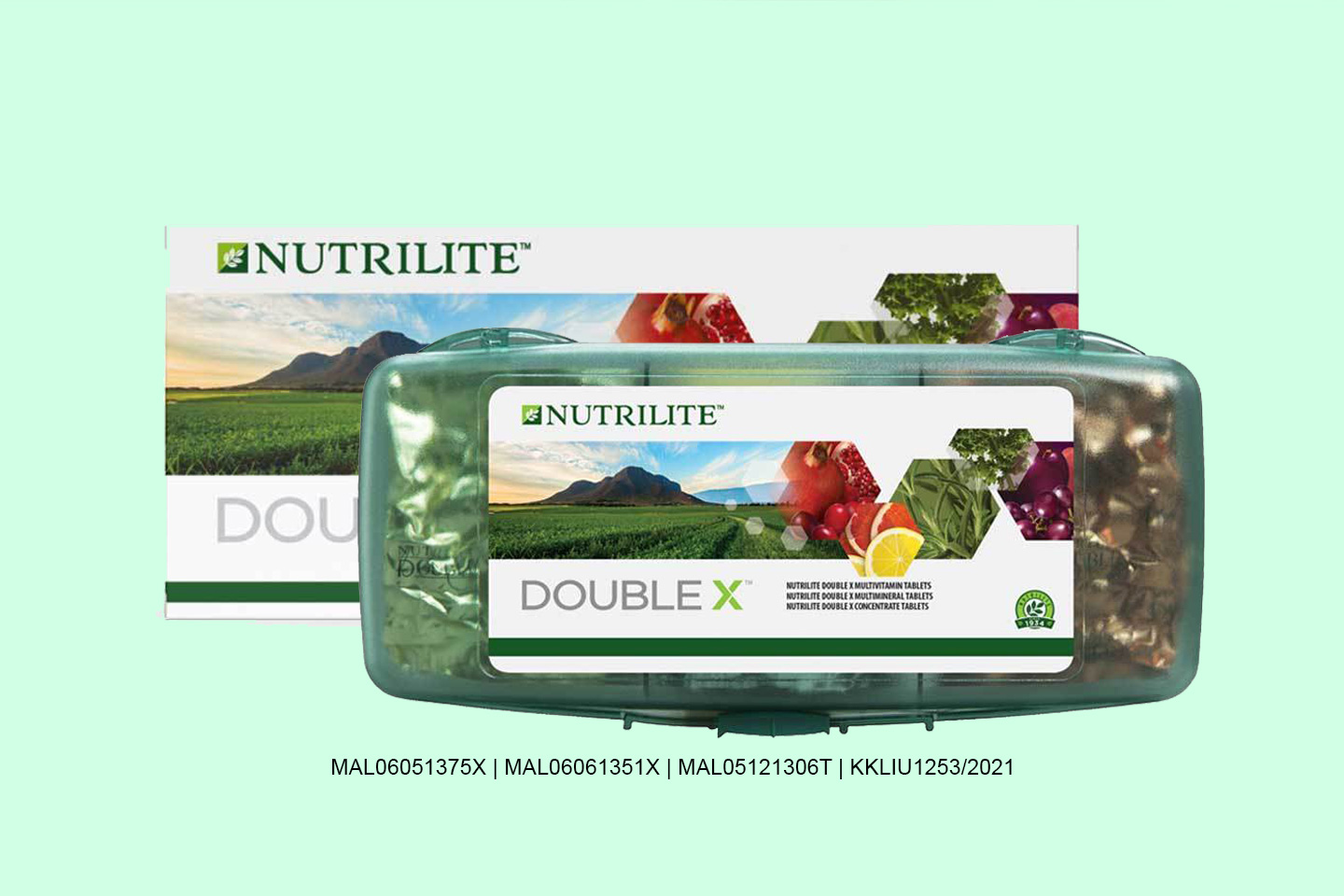 12 essential vitamins
9 essential minerals
17 phytonutrient-rich plant concentrates
No artificial preservatives
No artificial Flavour
No artificial Colours
Designed to be consumed twice a day
Doubles the opportunity for your body to absorb the beneficial nutrients
Comes in a convenient one-month supply that you can bring anywhere
Comes in vacuum sealed packaging to ensure product quality and integrity
Over the years, our spirit of innovation has helped hold up our legacy. Nutrilite pioneered our first multivitamin and multimineral product sold in North America. It is the only* global vitamin, and mineral brand to grow, harvest, and process plants used in our supplementary products on our own certified organic farms. It is the world's no. 1** selling vitamin and dietary supplement brand.

---
* Source: Euromonitor International Limited. Based on 2013 RSP sales (US$) of Vitamins and Dietary Supplements (Euromonitor definitions) across all retail channels. ** Source: Euromonitor International Limited; Vitamins and Dietary Supplements, World, GBN, Retail Value RSP, % breakdown, 2013.

Nutrilite DOUBLE X (31-day supply)

Nutrilite DOUBLE X Multivitamin/Multimineral/Concentrate contains vitamins and minerals from both nature and science. This consists of 12 vitamins, 9 minerals, and 17 phytonutrient-rich plant concentrates* for broader antioxidant protection and health benefits. DOUBLE X provides you with essential vitamins. *12 active plant concentrates from plant concentrate tablets + 4 excipient plant concentrates from multimineral tablets + 1 active plant concentrate from multivitamin tablet | This is a health supplement product advertisement. | KKLIU1253/2021

Shop now

Nutrilite DOUBLE X - Refill Pack 31-Day Supply

Nutrilite DOUBLE X Multivitamin/Multimineral/Concentrate Refill Pack contains vitamins and minerals from both nature and science. This consists of 12 vitamins, 9 minerals, and 17 phytonutrient-rich plant concentrates* for broader antioxidant protection and health benefits. DOUBLE X provides you with essential vitamins. *12 active plant concentrates from plant concentrate tablets + 4 excipient plant concentrates from multimineral tablets + 1 active plant concentrate from multivitamin tablet | This is a health supplement product advertisement. | KKLIU1253/2021

Shop now
RELATED ARTICLES
---
Learn more about Nutrilite