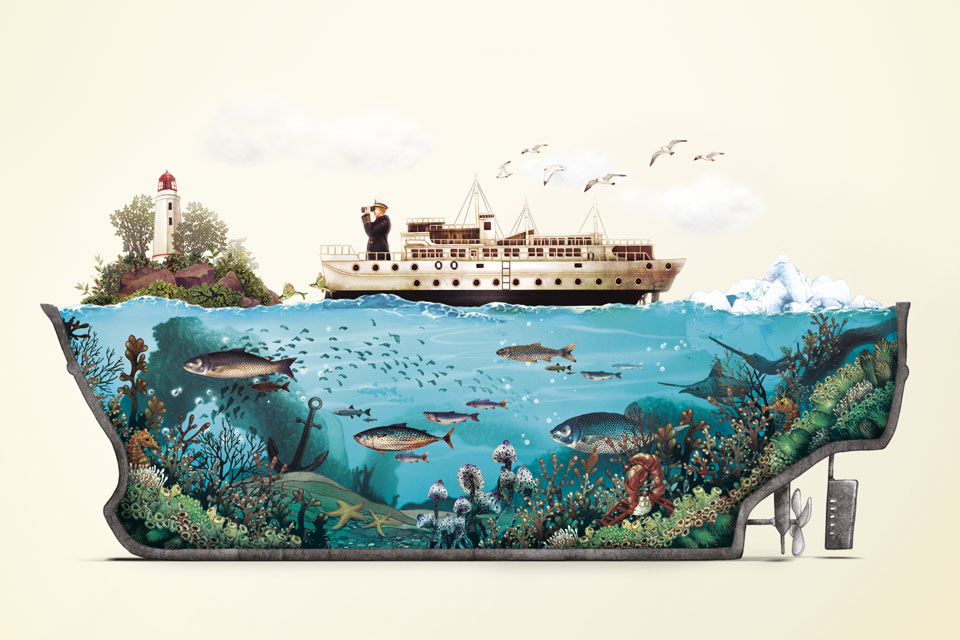 Using the nature and science in perfect Harmony , Nutrilite makes pure, 300mg of rich, sustainably sourced omega-3 per soft gel to offer consumers an easy way to fill their dietary gap from a traceable and quality source.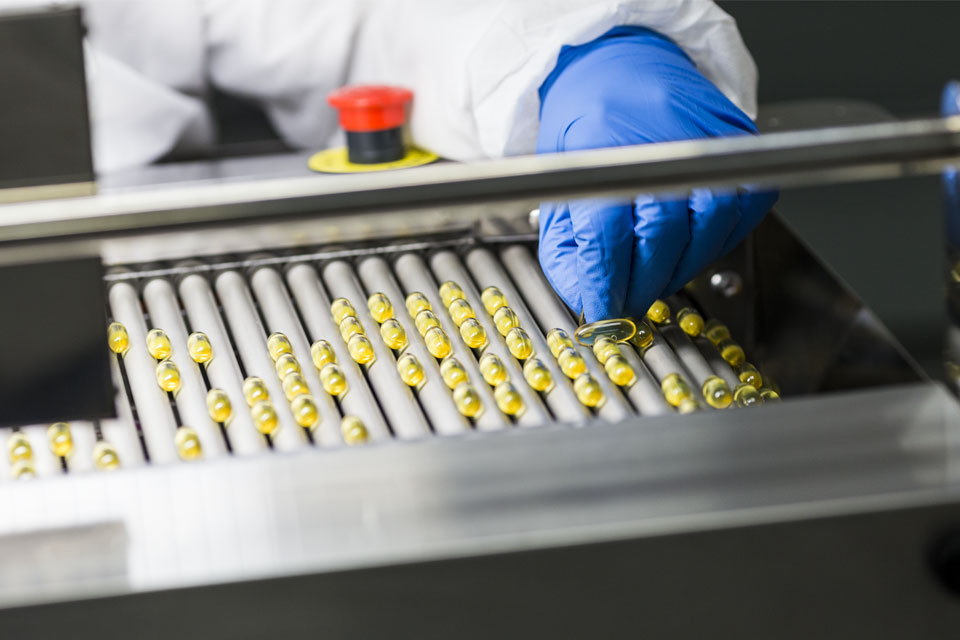 Quality Assurance
To prevent oxidisation, all soft gels are encapsulated within 72 hours and added with vitamin E. All manufacturing processes take place in a vacuum set-up to limit exposure to light and air. We also conduct product inspections on the soft gels every 30 minutes.
Raw material is tested upon arrival and is performed in air-quality controlled tents.

Microbial testing is performed on raw material before production.

We perform more than 25 quality checks at each stage of production.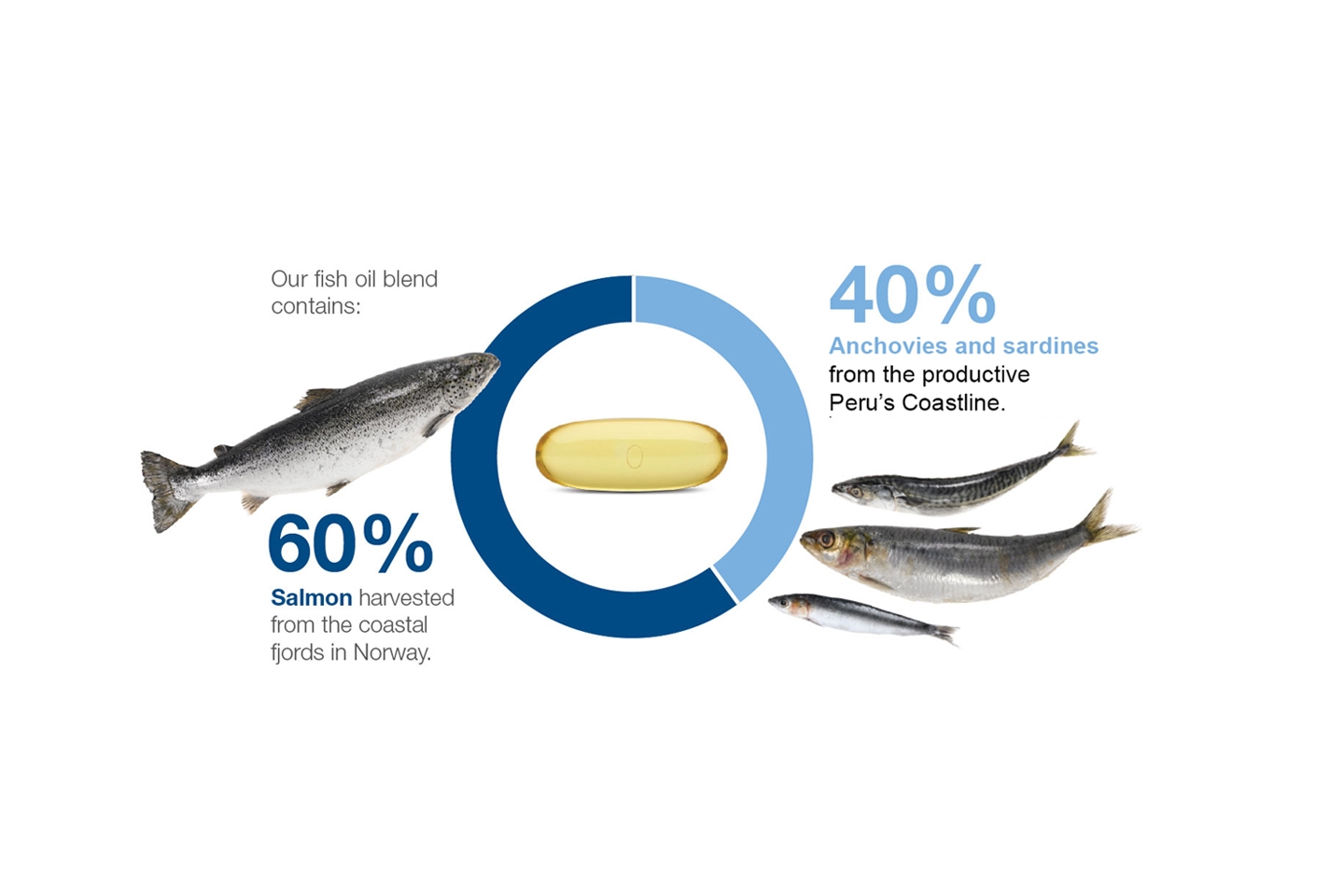 Sustainability
In recent years, the fish oil industry has been rapidly growing, resulting in changes in salmon spawning and their feeding habits. As part of our environmental stewardship, our new Ocean Friendly approach is to use suppliers to harvest a variety of fish species so as not to deplete nature of its resources. Nutrilite scientists searched the globe for high-quality, sustainably-sourced ingredients and manufacturing practices, ultimately landing in Peru and Norway. Our fish oil blend contains:
60% - Salmon harvested from the coastal fjords in Norway
40% - Anchovies and sardines from the productive Peru's Coastline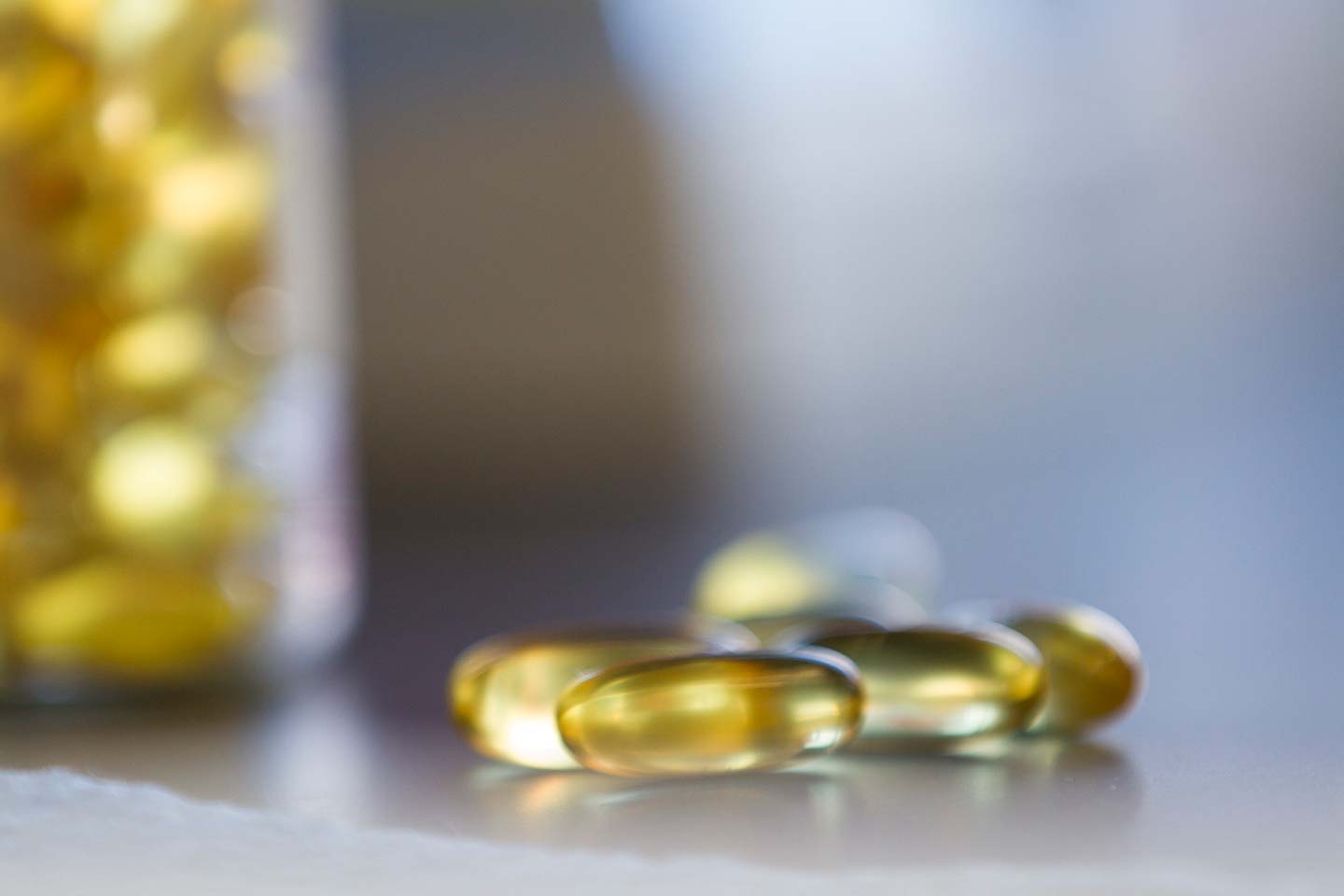 Purity
Our state-of-the-art double molecular distillation ensures that each soft gel contains the highest concentration of fish oil. This process separates, purifies and concentrates omega-3 fatty acids (EPA and DHA) in the fish oil using particular temperature and pressure. It is performed more than once to remove harmful contaminants such as heavy metals, dioxins, PCB and other toxins.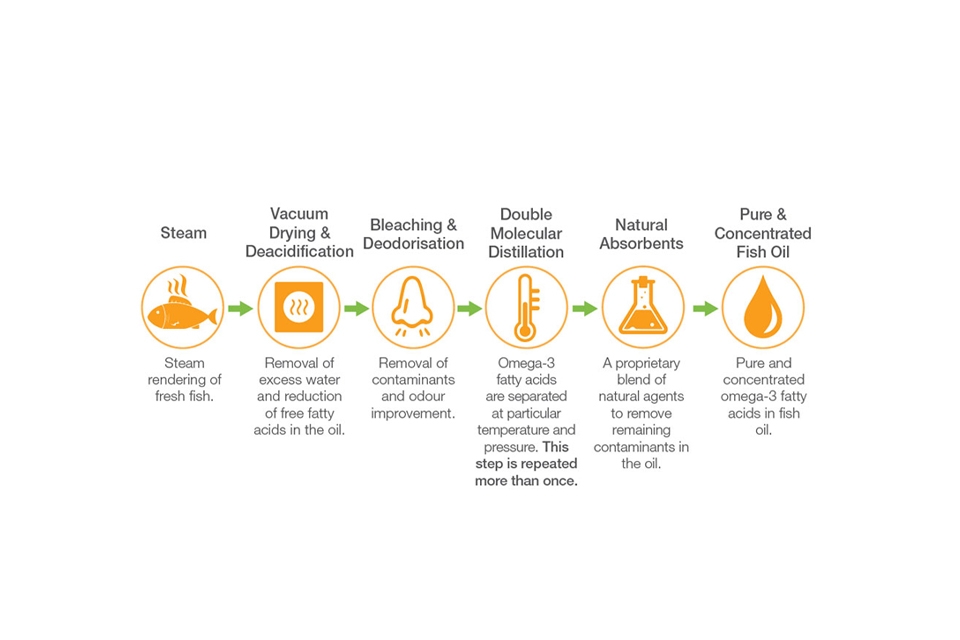 State-of-the-art Processing to Preserve Purity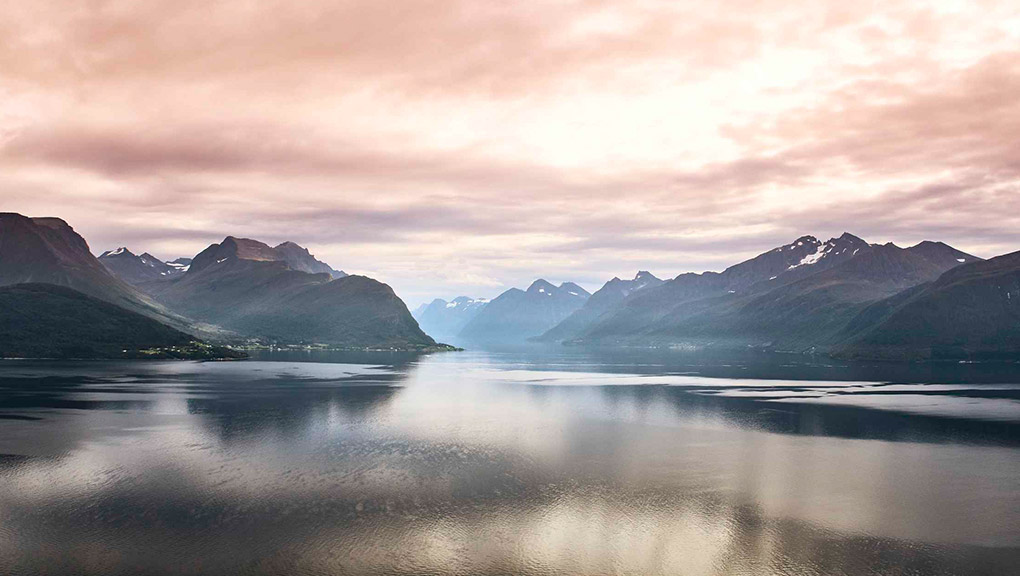 From Sea to Supplement

As Nutrilite scientists developed the Nutrilite Salmon Omega-3 Complex, they searched the globe for high-quality, sustainably sourced ingredients and manufacturing practices, staying true to the Nutrilite brand's nature and science in perfect harmony philosophy. The coastline of Peru is directly connected to the Humboldt Current, a unique marine current flowing up from Antarctica and full of EPA and DHA-rich microalgae and phytoplankton that serve as the main source of food for anchovies and sardines living along the Peruvian coast.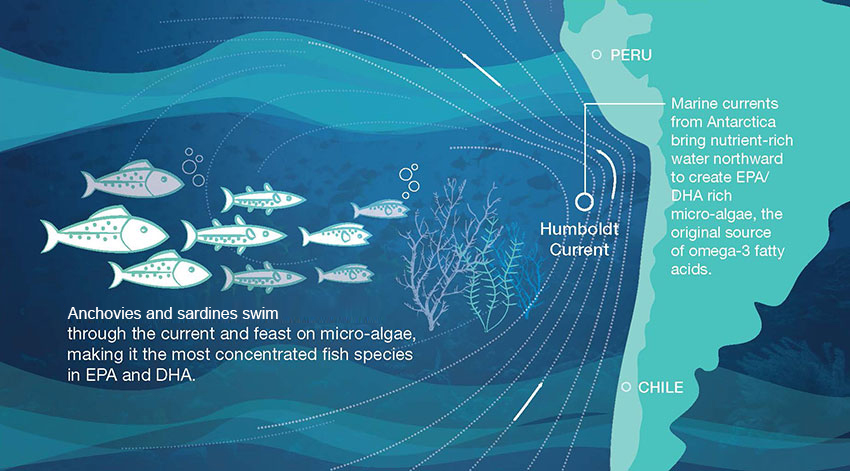 In order to survive in the current's cold temperatures, microalgae and phytoplankton must contain high levels of EPA and DHA fatty acids to keep their cell walls fluid and carry out important cell survival functions.
Not only does this make the anchovies and sardines a great source for health-benefitting EPA and DHA, but because these fish are lower on the food chain, they contain higher concentrations of EPA and DHA. Likewise, they contain less contaminants caused by bioaccumulation, such as heavy metals.
Nutrilite Salmon Omega Complex (120sg)

Nutrilite Salmon Omega Complex is a high-quality natural supplement rich with omega-3 fatty acids that stimulate our body functions. The formula contains omega-3 from salmon raised in the cold, pure waters of Norway and other fishes (anchovies and sardines) from the Pacific Ocean's Humbolt Current. | This is a supplement product advertisement. | KKLIU2889/EXP 31.12.2025

Shop now

Nutrilite Salmon Omega Complex (60sg)

Nutrilite Salmon Omega Complex is a high-quality natural supplement rich with omega-3 fatty acids that stimulate our body functions. The formula contains omega-3 from salmon raised in the cold, pure waters of Norway and other fishes (anchovies and sardines) from the Pacific Ocean's Humbolt Current. | This is a supplement product advertisement. | KKLIU: 0466/2021 | Valid till 31/12/2023

Shop now
RELATED ARTICLES
---
Learn more about Nutrilite