Collagen Is Your Skin Food. Why?
Collagen Is Your Skin Food. Why?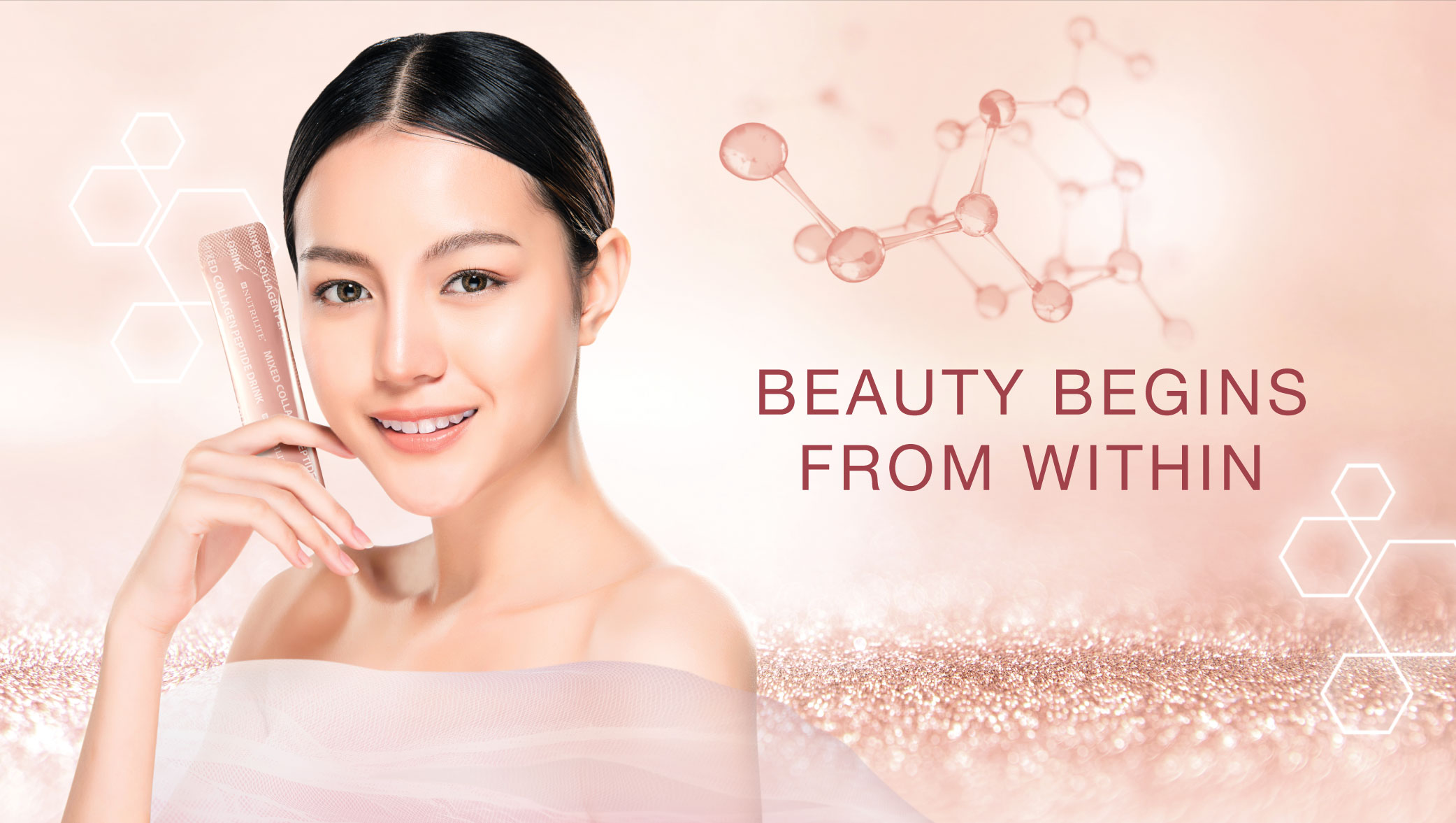 Daily Skin Stressors
Just consider the environmental stressors you encounter each day—from harmful UV rays to pollution to the pressures of a hectic life. Your skin (which is the body's largest organ and weighs around 16% of your total body weight) is vulnerable to it all, making it susceptible to ongoing damage that can affect its ability to recover naturally, lead to premature signs of ageing and a significant loss in collagen.
How Do You Fight This?
We all know that hydration, well-balanced meals, taking your supplements and regular exercise routines allows you to sweat out toxins. But sometimes this isn't enough in getting that glow-up.
What is Collagen Made Of?
Made up of amino acids, collagen makes up 75-80% of your skin protein and is the most abundant protein in our body. It is a major building block for skin, bone, muscle and teeth. It can be found mainly in protein-rich foods such as meat, fish (marine) and eggs.
What are the Benefits of Collagen?
• Healthy & Glowing Skin
• Strong Nails
• Thick & Shiny Hair
• Boosts Metabolism
• Protects Cardiovascular Health
• Improves Digestion
• Supports Joint Health
What Causes a Decrease in Collagen Production?
| | |
| --- | --- |
| From (years old) | Declining Collagen Production |
| 25 | 1% lost each year |
| 40 | 25% lost |
| 60 | 50% lost |
(b) High Sugar Diet
(c) Excessive Sun Exposure
(d) Smoking
Now that've established that flawless skin on the outside and healthy body on the inside is more achievable with the presence of collagen, there's an exciting BRAND NEW Nutrilite Mixed Collagen Peptide Drink that we are raring to share with you next month!

Stay tuned for updates!
Interested to browse cool Nutrilite supplements for you and your loved ones? Visit www.amway.my today.