Choosing the Right Meal Replacement Shake
Choosing the Right Meal Replacement Shake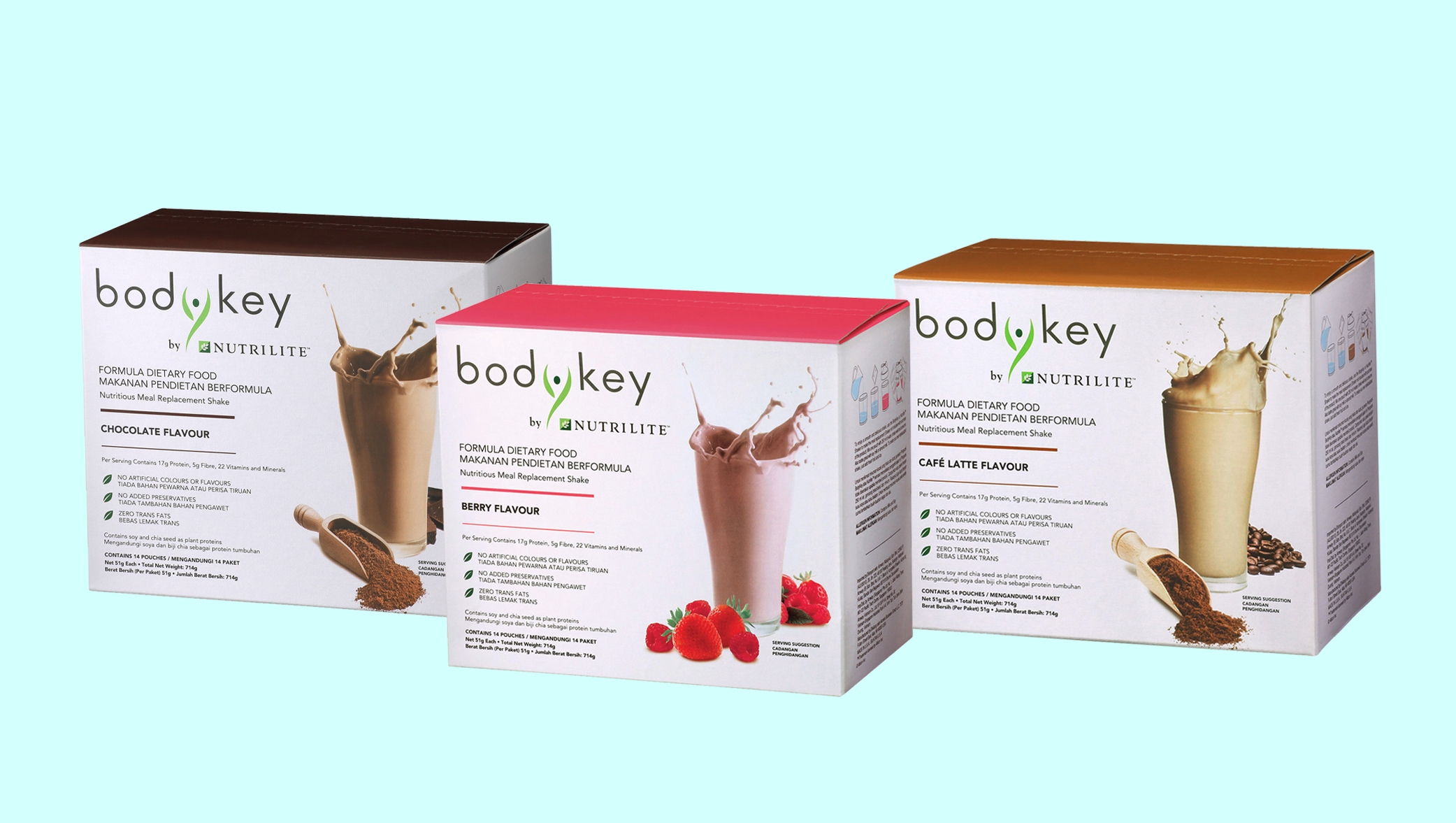 Published: October 05, 2021
Choosing a meal replacement shake or drink takes thought. It isn't just about blending your meals and calling that a 'liquid diet', or even simply depriving yourself of full meals. A meal replacement shake should provide you with all the nutrients your body needs with high-quality calories.
Meal replacement drinks have had a long history in the world of weight loss. But choosing the right one for your body should consider more than just a pretty logo or snazzy advertisement. Here are some important things to look out for when choosing a meal replacement drink*.
Protein Content
Protein is the building block of any health and fitness journey. Eating a diet with the right amount of protein ratio doesn't just help you build muscle but lose weight as well. What happens when you consume sufficient protein daily?
Healthy cell development for skin, nerve, blood, ligament and bone
Develops muscle mass and strength
Good for bone development
Helps attain healthy skin, hair, and nails
Improves sleep and brain health
Helps with weight loss and maintenance goals
Helps you consume fewer calories daily, reduces appetite
Helps you stay fit as you age
Helps boost your defense system
Nutrient Ratio
The point of a meal replacement drink is to fuel your body with the necessary caloric intake and nutrients it needs without all the other unhealthy bits. Therefore, the nutrient ratio is extremely important when choosing between meal replacement brands.
Good meal replacement drinks should have at least 33% of your required daily value of vitamins and minerals.
An ideal meal replacement drink should contain:
At least 15g of protein per serving (25% of the minimum daily need)
At least 3g of fibre per serving
Less than 10g of sugar
No artificial sweeteners or hydrogenated oils
3rd Party Testing & Quality Certifications
Of course, you want to know if the products you are consuming are safe for consumption and do what they say they do. When it comes to meal replacement shakes and drinks, some third-party certifications to look for include:
Safe Quality Food (SQF)
Good Manufacturing Practices (GMP)
Food and Drug Administration (FDA) Registration
National Sanitation Foundation (NSF) Certified
Many meal replacement drinks also include vegan, animal cruelty-free, and non-GMO ingredients.
BodyKey by Nutrilite Meal Replacement Shake
The new and advanced BodyKey Meal Replacement+ Shake, for example, features no artificial colours, flavours, or preservatives. Packed with 22 vitamins and minerals, you also get 17g protein, 5g fibre and 370mg calcium to fuel your body.
Flavour is also a key thing to consider when choosing a right meal replacement drink. Why bother eating something if it doesn't taste good?
BodyKey by Nutrilite Meal Replacement Shakes come in three delectable flavours to choose from — Berry, Chocolate, and Café Latte. Perfect for giving a breakfast pick-me-up or a dinnertime supplement.
+Taste, +Nutrition, +Convenience all in a meal, what else can you ask for? Click to read more https://bodykey.my/en/article/advanced-bodykey-meal-replacement-shakes
*This article is meant to provide educational information only. Please consult your physician before changing your diet.