Get A Drink from Nature's Fountain of Youth
Get A Drink from Nature's Fountain of Youth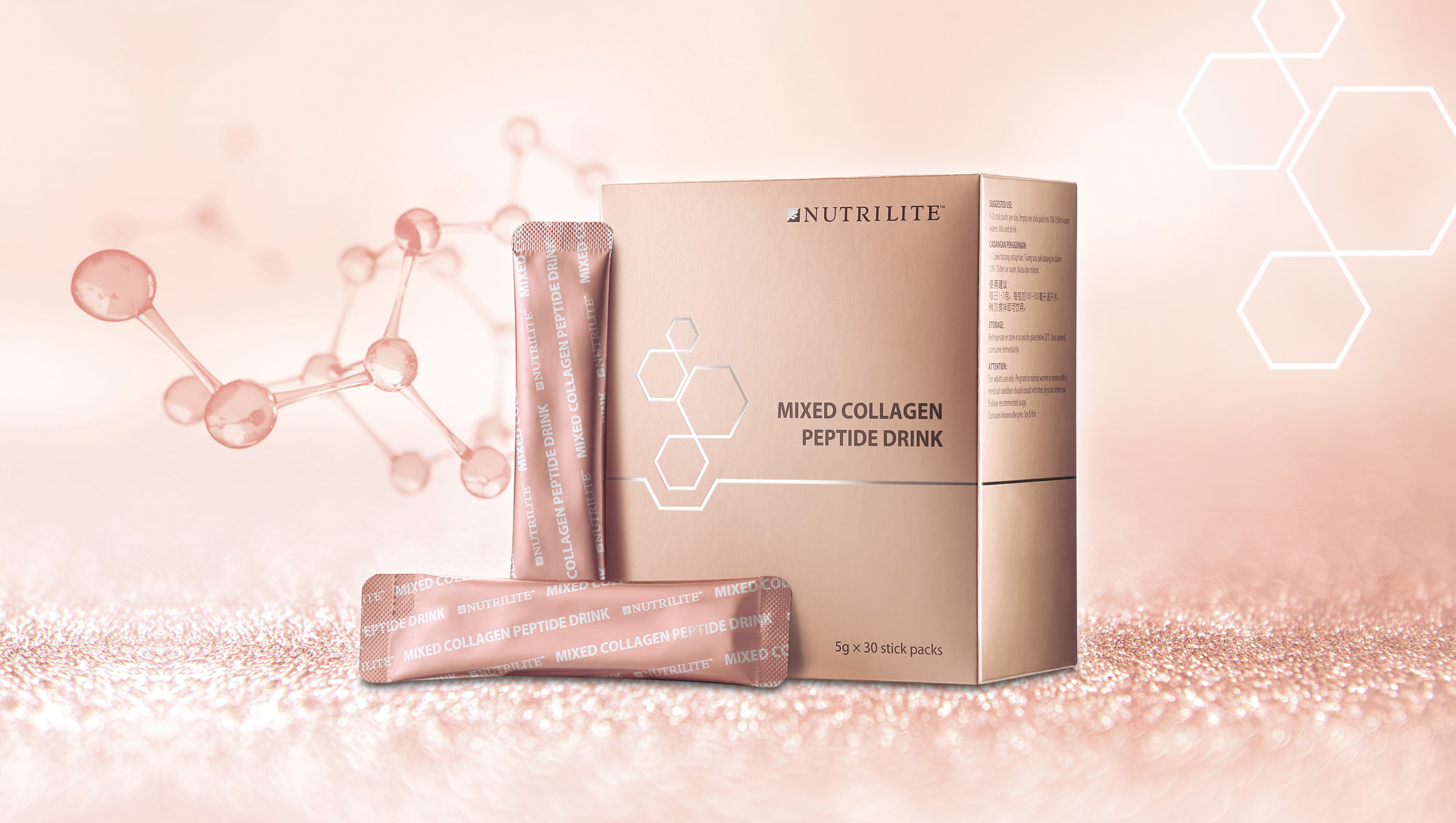 Flaky skin, fine lines, acne, and dullness - wouldn't it be great if we could say goodbye to all these skin problems with a wave of a magic wand?
That would be awesome, but alas, there is no magic wand available (yet!) to reverse the signs of ageing. For now, your skin depends on a healthy lifestyle that is ripe with good nutrition and skincare routines, and a little help from nature's fountain of youth to slow down the effects of ageing.
What is Nature's Fountain of Youth?
It is collagen! For centuries, Asian women have consumed soups and dishes made with shark fins, chicken and beef bones to capture the health and beauty benefits of the collagen stored within the tissue of these animals and fish.

Today, science backs up this traditional health food and the benefits of collagen are praised far and wide. Collagen, for those who are unfamiliar, is an essential protein that is needed by the body to keep your skin bouncy and young. In fact, nearly 75% of your skin is made up of collagen!
But Collagen's Not Just for A Pretty Face!
Think of collagen as the glue that holds your skin together. Once the glue disappears (and it does happen with age), the skin loses its elasticity thus leading to sagging skin and wrinkles. Furthermore, since collagen is protein, it is also a key ingredient to reduce brittleness in nails and promote hair growth.

It has other benefits too such as repairing and maintaining the strength of your bones, while reducing pain in joints, and tendons. Additionally, collagen may also reduce the risk of heart conditions. Since collagen is an important protein that gives shape to arteries, without adequate collagen, heart arteries can become fragile and weak.

Now, even though the body produces its own collagen, as we age, our bodies break down collagen faster than we can produce it. This is when a collagen supplement can give your body a boost of collagen goodness.
Beauty from Within with Mixed Collagen Peptide Drink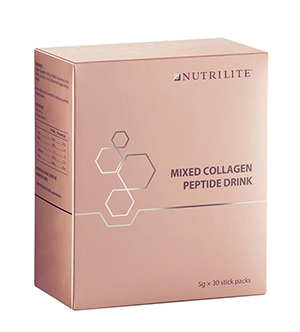 While it is impossible to stop the ageing process entirely, you can slow it down with a little help from Nutrilite Mixed Collagen Peptide Drink.

Harnessing the powerful properties of nature's fountain of youth with marine collagen oligopeptide and soybean peptide, this dual peptide drink nourishes the body and brings a glow to your complexion. The peptides are extracted using the Bio-Enzymatic extraction to allow the collagen peptide combo to break down into smaller molecules for more efficient nutrient absorption by the body.

That's not all, adding to the goodness is the inclusion of natural chrysanthemum extract. Chrysanthemum is a powerful antioxidant that prevents cell damage and helps the skin repair itself for a more youthful appearance. Plus, the drink is sugar-free and comes in easy-to-consume individual sachets that only need to be mixed in water - making it perfect to drink even when you're busy and on-the-go.

Beauty begins from within. So, reactivate, restore and protect with Nutrilite. Want more?
Beauty on the Outside with Sheet Masks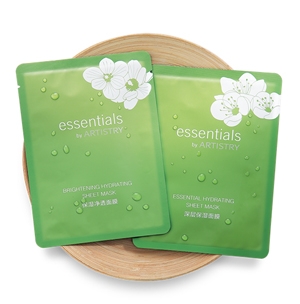 Buy 2x Boxes of Nutrilite Mixed Collagen Peptide Drink & Get essentials by ARTISTRY Sheet Masks FREE!

For the month of April 2021, we're giving you one pack of essentials by ARTISTRY Sheet Masks (worth RM60) for absolutely free when you buy two (2x) boxes of Nutrilite Mixed Collagen Peptide Drink.

Choose from the Essential Hydrating Sheet Masks or Brightening Hydrating Sheet Masks:
Essential Hydrating Sheet Masks: Contains exclusive dendrobium nobile extract and Sakura extract to provide up to 8 hours of hydration.
Brightening Hydrating Sheet Masks: Contains exclusive dendrobium nobile extract and Magnolia Sieboldii that boosts radiance by 7% after only 30 minutes of use.
We don't just want you to tackle your beauty from within. But to enhance it on the outside with the sheet masks too!
Get your boxes of Nutrilite Mixed Collagen Peptide Drink & FREE essentials by ARTISTRY Sheet Masks today!